Valvoline Informational Live Event, Wednesday July 28th!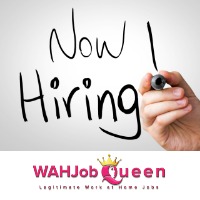 HOT OFF THE PRESS!! We have a date for Valvoline's Informational Session!! Please set aside time to attend if you are interested in learning more about their openings.
From the company:
"Valvoline cordially invites you to join a LIVE recruiting event THIS WEDNESDAY, July 28, at 3:00 pm EST to learn more about their 100% remote career opportunities at their Customer Support Center.  
Click here to join the event: Valvoline Support Center Informational Live Event (Please note: this link will not be accessible until 3:00 pm on Wednesday, July 28. Upon joining the event, attendees' cameras and microphones will be turned off.)
Submit any questions you have about working at Valvoline's Support Center in advance of Wednesday's event by emailing [email protected]. Please label the email subject: "WAH Support Center Q&A."
See you then!
In the meantime, be sure to apply to their opening here PRIOR to the informational session. Remember to CLAIM it, and it is YOURS!