NOW HIRING! Inbound Customer Service & Chat Representatives – 500 positions available!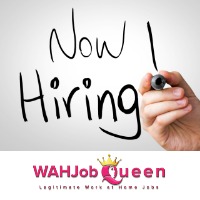 Startek reached out to me and let me know they are actively hiring over 400-500 agents to Work from Home.
The company partners with clients in multiple industries such as cable/telecommunications, education, financial, retail, healthcare and much more that they will discuss with you during the hiring process.
You DO NOT have to live in the city listed. The company offers Inbound voice positions along with Chat only positions. Please note: If you are interested in Chat only you just have to do well on the assessment and then request chat, however, the company also has some great voice positions open too!
The application does take about 30-45 minutes with the assessment and virtual one way video interviews but as soon as you are done they will review everything then call to go over the details and offer the position so you no longer have to do a long phone interview.
BONUS: Medical, Dental, Vision Benefits after 60 days