Hi guys! I received a nugget that Teleperformance is having webinars for the next few weeks. They are hiring people on the spot in some cases. You DO NOT want to miss out on this opportunity.
Here is a little information about the company FROM the company:
"Teleperformance is a global leader in providing exceptional omnichannel customer experiences since 1978. Our impacts are far-reaching, spanning over 62 countries and interacting with over 38% of the world's population. This kind of growth wouldn't have been possible without the dedication of our people who continue to provide outstanding customer service in every opportunity. Here, your success is our success."
Your Impact
"Our call center representatives are a very important part of our family. You will be the eyes and ears for our team, fielding customer inquiries and finding innovative ways to respond. Working in a collaborative and engaging environment, you will have the chance to interact with people from all walks of life and no two days will be the same. As you continue to grow and challenge yourself, you will discover your potential can take you anywhere you want to go."
Your Responsibilities
Handle and carefully respond to all customer inquiries
Provide excellent customer service through active listening
Work with confidential customer information and treat it sensitively
Follow up to customer inquiries by taking specific action in a timely manner
Aim to resolve issues on the first call by being proactive
Appropriately communicate with customers via phone and email
Here is what YOU need to do in order to get in on this, be sure to APPLY FIRST! Apply HERE, choose whatever position you desire, preferably a customer service position.
After you apply, schedule a day and time, from the drop down menu of available times, to attend a webinar. After the webinar, which takes sometimes 30 minutes, you will be given an email to send over resume' to one of the recruiters be sure to do this. Schedule the webinar HERE.
You MUST be located in one of these states: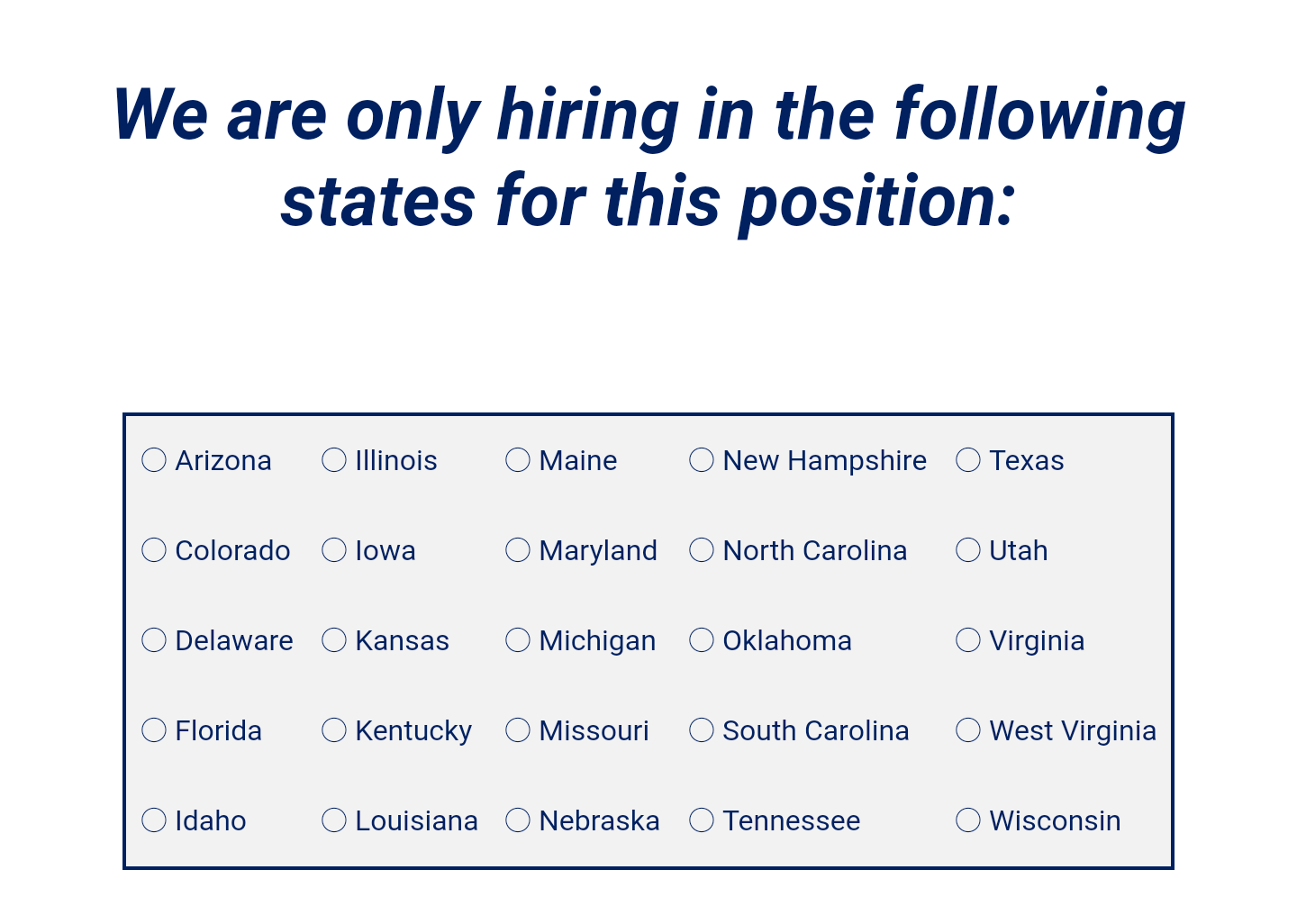 Good Luck to EVERYONE and remember, what GOD has for YOU is for YOU! Go get it!!